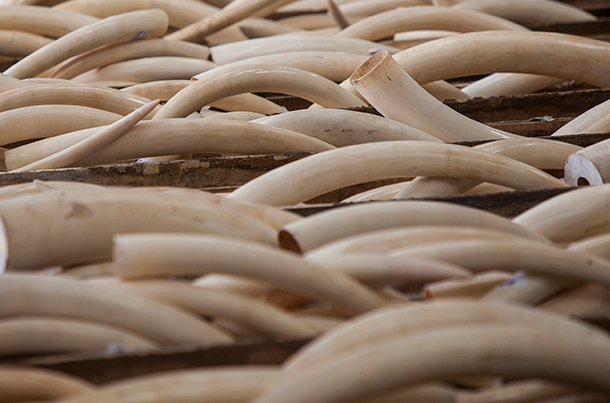 This week, the California State Assembly will vote on a bill designed to protect elephants and rhinos.
The measure, AB 96, penned by the speaker of the assembly herself would close a crucial loophole in existing state law in order to end California's contribution to the ivory and rhino horn trade – an illegal industry that poses an existential threat to these species.
According to a report earlier this year by the Natural Resources Defense Council, the proportion of likely illegal ivory in California has roughly doubled in under a decade – from approximately 25 percent in 2006 to about 50 percent in 2014.
Skyrocketing demand for ivory and horn has already led to the slaughter of countless elephants and rhinos by poachers. It is estimated that an elephant is killed every 15 minutes for its ivory (including 100,000 between 2010-2012 alone) and this trend shows no signs of stopping. Not only does poaching have horrific impacts on wildlife, it also exacerbates instability in Africa by providing a significant source of funding for militant groups and organized criminal gangs.
California is known as one of the largest ivory markets in the US, and this important legislation, authored by Speaker Toni Atkins and Senator Ricardo Lara, would help elephants and rhinos by closing down the illegal trade in the state, as well as giving a push to pending national policy changes to close similar loopholes across the US.
California is one of several states looking to do their part by passing ivory trade legislation. New York and New Jersey have already passed laws, while bills are still moving forward in Oregon, Massachusetts, and elsewhere. IFAW is working with legislators, concerned citizens, and other conservation and animal welfare groups to help get these measures passed, because ivory and horn trade anywhere is a threat to elephants and rhinos everywhere.
Please take a moment let your lawmakers know how important living, breathing elephants and rhinos are.
–PL
Tell California's state legislators to protect these irreplaceable animals. Take action now.
GD Star Rating
loading...
Article source: IFAW