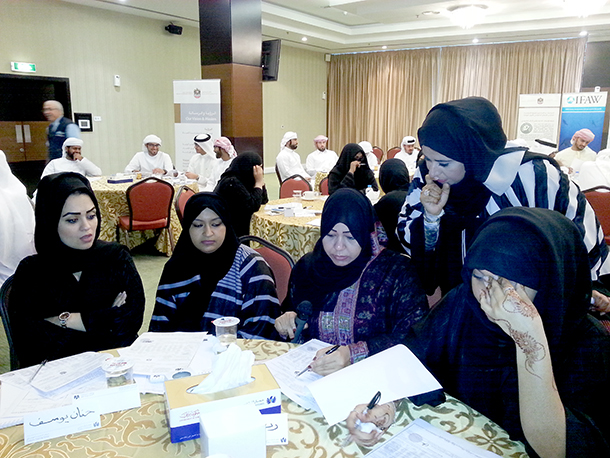 Less than one month after crushing of more than 10 tons of ivory in Dubai, the United Arab Emirates (UAE) Ministry of Environment and Water and the International Fund for Animal Welfare (IFAW) conducted a new wildlife trafficking prevention workshop for UAE customs officers.
This workshop, which focused on ivory, coincided with a campaign in Dubai Airport directed to the transit passengers between Africa and the Far East, warning them that ivory smuggling leads to prosecution.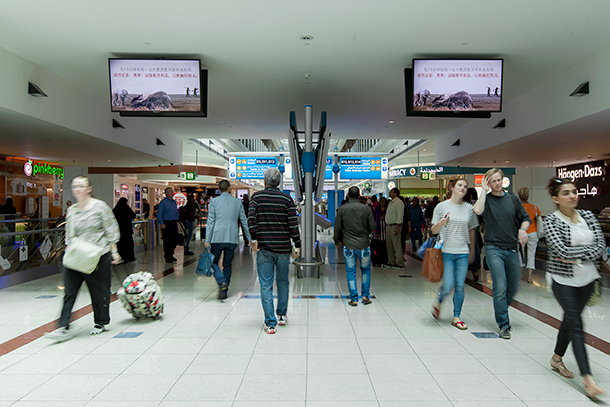 The ivory awareness campaign will continue until July 3 in terminal 3, which represent Emirates Airlines, the airport's largest airline. The ads are displayed on 28 screens in the transit area in English and Chinese.
The awareness campaign was a cooperation efforts between Ministry of Environment and Water, Dubai Airport security, Dubai Airport Management and IFAW.
IFAW's Middle East office is planning for a similar awareness campaign at Abu Dhabi Airport, which is expected to take place in August.
–AD
GD Star Rating
loading...
Article source: IFAW