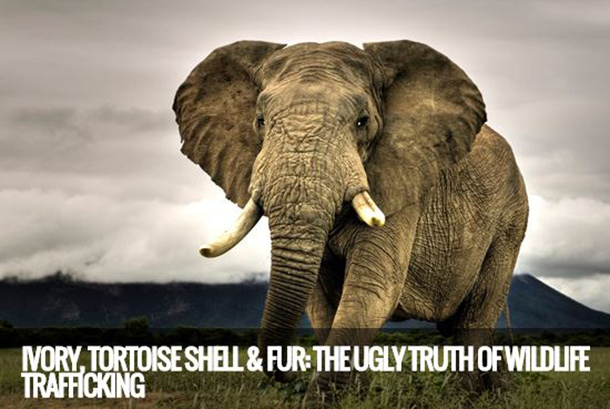 The International Fund for Animal Welfare has teamed up with the National Museum of Crime and Punishment to bring attention to wildlife crime and showcase the cruelty, corruption, and global demise of wildlife populations.
In the 2013 IFAW report, Criminal Nature, I wrote how the illegal trade in wildlife is valued at nearly $20 billion a year, and ranks among other transnational organized crimes such as trafficking in weapons, drugs, people, and counterfeiting. With poor prosecution, corruption, and limited enforcement capacity, wildlife trafficking has become a highly lucrative criminal activity.
Therefore, the Crime Museum is the perfect venue to educate visitors on the impact of purchasing illegally traded wildlife or wildlife products. The exhibit, titled Ivory, Tortoise Shell Fur: The Ugly Truth of Wildlife Trafficking, will show visitors the destructive and cruel nature of the trade through photographs, displays, and confiscated wildlife products. I am one of the featured speakers for the exhibit launch today. 
"Ivory, Tortoise Shell Fur: The Ugly Truth of Wildlife Trafficking"
National Museum of Crime and Punishment
575 7th Street, NW
Washington, DC 20004
202-393-1099
We are excited to be a part of an exhibit that will teach youth and adults that when they buy a red coral
necklace, ivory bracelets, fur coat, or tortoise shell décor they are actually contributing to the death of endangered or threatened species around the globe.  Then visitors will learn what actions they can take to prevent wildlife crime such as buying animal-friendly alternatives in their daily life and when traveling abroad.  
The exhibit is open to the public and runs June 2015 thru February 2016. Puchase tickets here.
–BA
GD Star Rating
loading...
Article source: IFAW