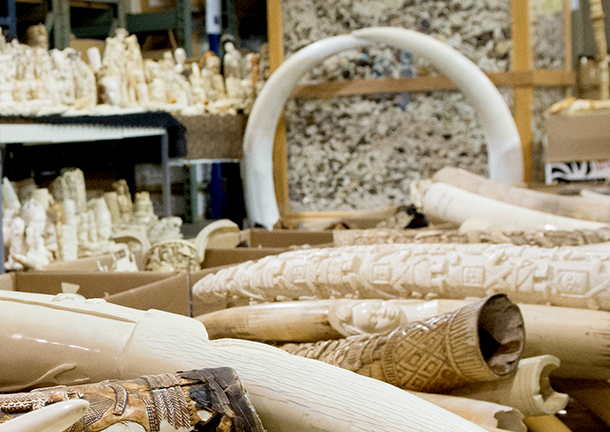 Since the publication last year of the comprehensive online wildlife trade report Wanted: Dead or Alive from the International Fund for Animal Welfare (IFAW), a number of online sites across the world have stepped up to develop stronger policies and enforcement to prevent the sale of products from threatened or endangered wildlife.
Our latest victory comes from France on World Environment Day.
Following discussions with IFAW, leboncoin.fr, a free classified ad destination (similar to eBay) with 20 million users per month, decided to strengthen its measures to better block ads offering to sell threatened wildlife species.
Among the new tools are 'info-bubbles', text that pops up automatically to inform users of their legal obligations.. Moreover, in its rules for classified ads in the Animals category, leboncoin.fr incorporated several IFAW suggestions to raise awareness of limits on the sale of items related to animals that are protected by CITES (The Convention on International Trade in Endangered Species of Wild Fauna and Flora).
Amongst those changes, it will be prohibited to sell:
taxidermy, furs and hunting trophies of  endangered  wild animals
any animal whose sale is banned in France
some parts or derivatives of endangered or threatened wildlife such as ivory due to the rise in elephant poaching for ivory
We will continue to work with leboncoin.fr to move to monitor user compliance with the new rules and help the site identify any advertisement offering the dubious sale of CITES specimens.
We hope that the responsible actions of leboncoin.fr will soon imitated by Marché.fr and Naturabuy.fr, two other French sites IFAW also contacted regarding strengthening rules about the sale of wildlife products.
–MC
For more information on our efforts to protect wildlife, visit our campaign page on ending wildlife crime online.
GD Star Rating
loading...
Article source: IFAW