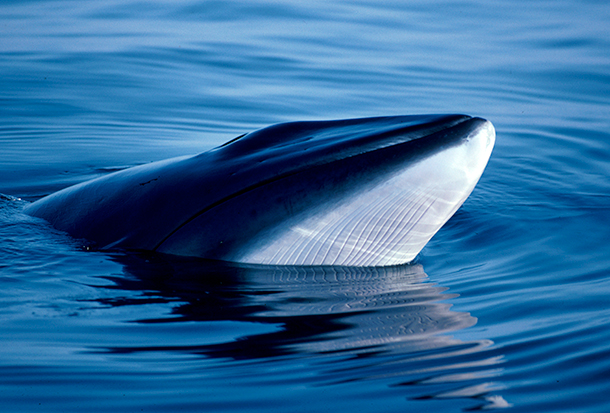 The latest in a series of encouraging signs for whales and legitimate whale science is a report released today by the Scientific Committee of the International Whaling Commission (IWC).
The Committee, comprised of top whale scientists drawn from the IWC's 88 member countries, meets annually to consider the status of our planet's great whales and the broad range of threats to whales, and dolphins worldwide. 
The report of this year's meeting, which concluded two weeks ago in San Diego, California, was eagerly anticipated in the wake of last year's judgment by the International Court of Justice (ICJ) — which ordered the Government of Japan to immediately halt it's allegedly "scientific" whaling activities in the waters around Antarctica.
The ICJ ruled that Japan's longstanding whaling program in the Southern Ocean was actually not being conducted for scientific purposes and was therefore illegal. After initially committing to abide by the World Court judgment, Japan announced plans to develop a "new" whaling program and re-start Antarctic whaling after a pause of just one year.
Anticipation was further heightened this February. The IWC convened an independent Panel of Experts in Tokyo to review Japan's "new" whaling proposal, which gave a thumbs-down to Japan's proposal, concluding it had not demonstrated the need for whales to be killed to achieve its declared research objectives. With those two strikes against it, the Japan's Fisheries Agency bureaucrats presented their proposal to the full Scientific Committee meeting in San Diego.
Given that the Committee includes scientists from Japan and other pro-whaling countries, its report is more muddled than the clear World Court judgment and Expert Panel findings. Nonetheless, members of the Scientific Committee representing the majority of countries on the Committee concluded that Japan's proposed "commencement of lethal sampling" in the 2015/2016 season was not justified.
This is very good news for whales and anyone concerned with the integrity of 21st century whale science. The World Court, an Independent Expert Panel, and now scientists representing the majority of countries on the IWC Scientific Committee have found that Japan's whaling is not for the purposes of science and there is no need to kill whales to accomplish Japan's declared research objectives. 
Government decision makers in Tokyo still have an opportunity to join ongoing, non-lethal Antarctic research efforts.
–PR
Join IFAW in reaching out to your government asking high level officials and ministers to engage with their Japanese counterparts asking for an end to this unnecessary practice.
GD Star Rating
loading...
Article source: IFAW