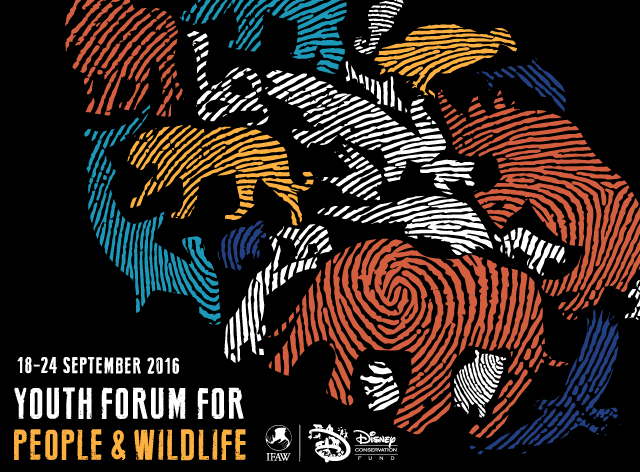 Each generation that joins the animal welfare and conservation movement brings with it new energy and new ideas. The more we include diverse perspectives, especially voices from countries most affected by animal issues, in our initiatives, the greater our chance of long-term success.
That is why the International Fund for Animal Welfare (IFAW) will identify 20 conservationists, aged 18 to 25, from around the world, and send them to the first-ever Youth Forum for People and Wildlife in Johannesburg, South Africa in September 2016.
To interact with one another. To challenge one another. To learn from one another.
To make their voices heard.
The Youth Forum for People and Wildlife will be held immediately prior to the world's biggest conservation gathering, the 17th meeting of the Convention on International Trade in Endangered Species (CITES).
Interacting with people from around the world at such a young age changes a person forever, and debating an issue from 20 different perspectives is how we move humanity and conservation forward.
Fresh out of college, I went to Morocco to teach but I found that as a foreigner in an unfamiliar culture, I was the one who was really learning the most. Every assumption I had was challenged in ways I could've never imagined. I'm excited to provide this opportunity to the next generation.
Delegate applications are open today and run through until December 4. Successful applicants will be notified by the end of January 2016 and will be publicly announced in March. Applications and more information can be found at www.ifaw.org/youthforum.   
For those who want to participate in educational activities about wildlife trade, but who are too young for the forum, IFAW has created new curricula materials in multiple languages for its global Animal Education Program: Keep Wild Animals Wild. In addition, educators around the world can connect with the Youth Forum and share activities and projects on our multi-lingual, educators' site: www.ifaw.org/aaeconnect.
In honor of World Animal Day, I hope that you will take some time to explore these and other free resources available to help engage young people in the animal welfare movement. Together, we can build a world where animals are respected and protected.
—AD
To learn more about the Youth Forum or to download applications, go to www.ifaw.org/youthforum.
GD Star Rating
loading...
Article source: IFAW