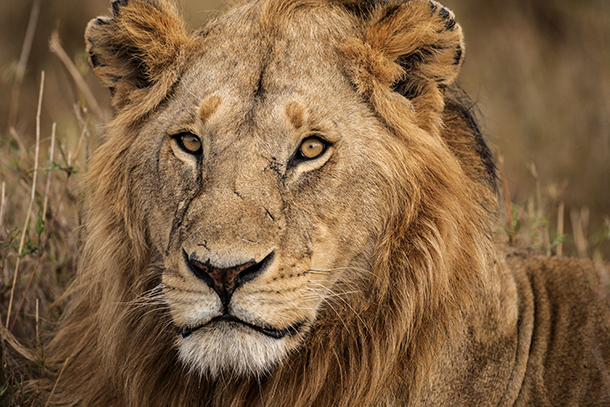 In light of the horrifying events that occurred in France this week, overwhelming all of us, a strong and essential measure toward protecting the last African lions, taken by Ségolène Royal, Minister of Ecology, passed almost unnoticed:  the ban on the import of lion trophies into French territory! This week, instructions were given to government agencies to no longer issue permits authorizing hunters to bring lion trophies into the country.
This decision followed not only the tragedy of Cecil the Lion but also the recent airing of several documentaries on this theme, including one directed by Olivia Mokiejewski titled Hunting: Helping Themselves to the Animals of the Savanna, broadcast on September 21.
France, which follows in the footsteps of Australia with this ban, is the first member state of the European Union to take a protective step for lions and to send a discouraging message to hunters: hunting lions will no longer be on their travel itinerary.
Only 20,000 lions remain in the wild. Their population has declined 60 percent over the past three decades. Victims of habitat loss and conflicts with local communities, lions are also directly threatened by trophy hunting, an unsustainable activity whose role in the rapid decline of lions continues to be underestimated, possibly intentionally.
–CSB
GD Star Rating
loading...
Article source: IFAW