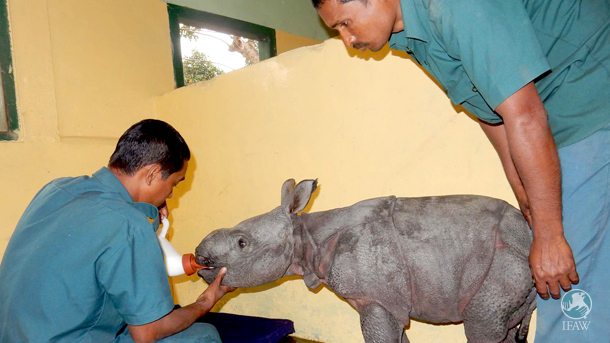 A week-old male rhino calf rescued by the Bagori forest range staff of Kaziranga National Park was admitted to the wildlife rescue centre run by IFAW-WTI.
The forest staff found the solitary calf at Donga Kathoni on Saturday morning and had searched for the mother but found no sign of her for two days.
Seeing the condition of the calf, the forest department called in the IFAW-WTI team, whose mobile veterinary service unit, led by the centre veterinarian Dr. Panjit Basumatary, transferred the animal to the centre.
READ: Two rehabilitated rhinos released to wild in Manas
"The calf is severely dehydrated and weak," he observed.  Clinical support was provided and the calf was kept under observation in the large animal nursery.  
The new calf has subsequently been introduced to another calf who is being hand-raised as part of the rehabilitation protocol to reduce stress factors and ease the rehabilitation process.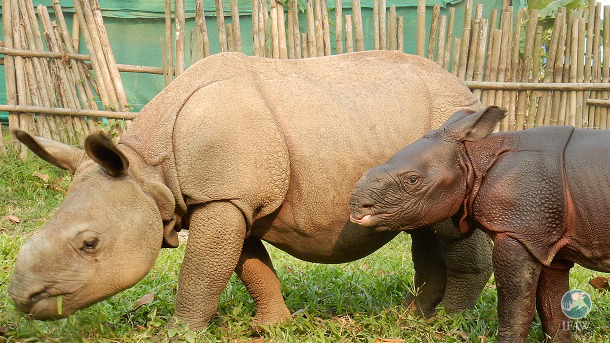 –RG
Read about our wildlife rescue work in India.
GD Star Rating
loading...
Article source: IFAW