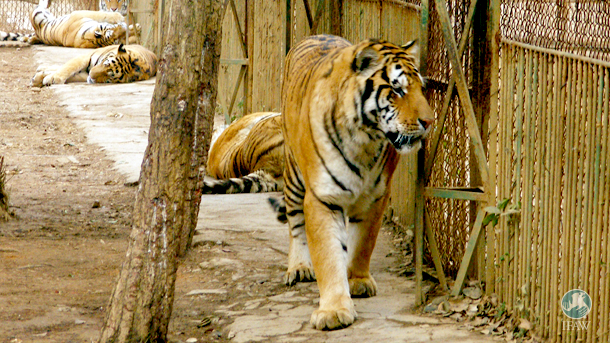 Amending China's 26-year-old Wildlife Protection Law was highly anticipated among wildlife advocates around the world.
After two rounds of comments, China's National People's Congress (NPC) passed the amended Wildlife Protection Law of 1988 this past Saturday. The new Wildlife Protection Law Amendment (WPLA) will come into effect on January 1, 2017.
While there is some language that shows progress in wildlife welfare, I am frustrated by loopholes in some of the provisions that actually signal a step backward for China.
In the WPLA, one of the focuses is the protection of wildlife habitats. "Habitat conservation is added in this amendment to comply with the requirement of the 18th National Congress of the Communist Party report on respecting nature. Wildlife habitats are important natural areas for the survival and breeding of wild animals. Without habitats, there would be no wild animals, let alone wildlife protection," said Zhai Yong, Director of the Environment Protection and Resources Conservation Committee of NPC.
Proclaiming wildlife utilization as its main goal, the original Wildlife Protection Law, implemented in 1989, has always been widely seen as a law to allow wildlife utilization instead of protection.
During the law revision process, however, the term "utilization of wildlife resources" was a point of contention. In describing the purpose of the law, the words "ecological value" and "maintain biodiversity" replaced "economic value" and "wise use of wildlife resources" respectively in the general provision of the WPLA.
But references and language only go so far. In the detailed provisions, the law fails to distinguish the purpose of wildlife utilization activities, i.e. "captive breeding" for scientific research or commercial trade. Instead, the law allows captive breeding of endangered species based on a certification system and gives the approval authority to local government levels.
READ: Chinese wildlife protection law revision a step backwards
While some provisions prohibit the "sale, purchase, utilization" and even "eating" of wildlife, "advertising" and the sales in online and offline marketplaces, other provisions allows "sale, purchase and utilization" for purposes of "scientific research, captive breeding, public display and protection of cultural relics and other exceptional circumstances."
For example, Article 28 allows a species to be taken off the endangered species list when the breeding technique is mature, so that the parts and derivatives of the species can enter commercial trade. Provision 29 allows the utilization of wildlife in medicine as long as the activity adheres to rules and regulations of pharmaceutical management.      
These provisions are loopholes for commercial exploitation of wildlife, and will become 'traps and snares' for wildlife.
Tigers are already victims of the legal loopholes. Under the disguise of captive breeding, tiger farms produce and sell tiger bone wine, confuse consumers, stimulate demand and that all fuels poaching of wild tigers.
The legal loophole will be a perfect cover for illegal trade of endangered species, creating law enforcement challenges, confusing consumers, and stimulating illegal wildlife trade, which further causes harm to China's global image.
While I am pleased to see for the first time the words "prohibit the mistreatment of animals" in a Chinese law, it is disappointing to see the WPLA continue allowing economic interests to trump ecological protection.
–GG

GD Star Rating
loading...
Article source: IFAW