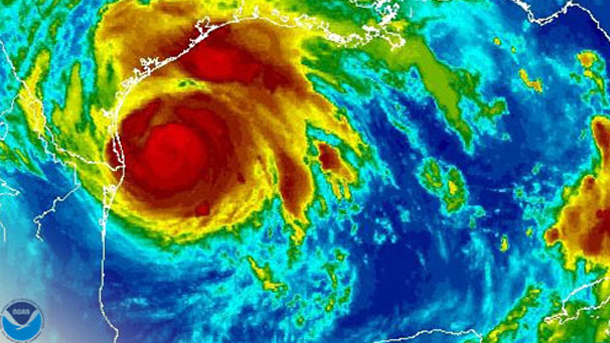 In the devastating wake of Hurricane Harvey, our Disaster Response team has rushed into the field to provide animal search and rescue (ASAR) support in Texas. After receiving reports on the potential severity of the storm, I called our team and we immediately began to prepare for the opportunity to help the affected communities and the animals they cherish. We prepped our rescue boats and packed personnel protective gear. With heavy rainfall and historic flooding expected to continue in the following days, we knew water rescue would be an important part of the human and animal response.
Preparation for disasters is key, and IFAW believes strong partnership is vital to executing any disaster response. Our national partner Code 3 Associates requested our support and we humbly accepted the mission assignment to support the Houston SPCA. IFAW had the honor of working side by side with Houston SPCA in the aftermath of devastating flooding in Louisiana just one year ago – time to pay their support forward and step up to serve their community.
With an expected 250,000 people affected by the storm, we know there will be many animals in need of care until their owners can make plans for the next steps.
Often, animals are not permitted in any emergency shelters. By providing emergency shelter and medical care, pet owners are able to rest easy knowing their pets will be cared for. Also, when evacuating, sometimes pets are left behind and IFAW works to reunite pets and owners.
One of our 36-foot animal rescue trailers, funded by Disney Conservation Fund and GreaterGood.org, is also in route to Houston.  In addition to delivering our water rescue vessels and gear, the trailer will be our living quarters as long as we are in the field. We are self-sufficient, knowing how valuable local resources are to those most in need. Our teams work hard to seamlessly serve, empowering local partners to rise to the challenges of such a disaster.  
Two water search and rescue teams are on their way to Houston and will immediately initiate rescue efforts. Our team of experts is saddened by the damage caused by Hurricane Harvey. We are trained and prepared for the impact such catastrophic disasters have on people, animals, whole communities. The team will be on the ground ensuring every animal rescued is given care, shelter and love.
IFAW works with local communities, governments, and animal welfare organizations before, during and after disasters.  Later this fall, IFAW will host a disaster team lead training in Yarmouth, MA, providing advanced training for responders and team leaders in animal search and rescue techniques, as well as, land navigation and slack water rescue.
–SW

GD Star Rating
loading...
Article source: IFAW