As soon as we had heard of the terrible earthquake in Mexico City, our team in Playa del Carmen knew we had to respond. Together with our partner Coco's Animal Welfare, we assembled a team of veterinarians to rescue and treat animals injured in the quake.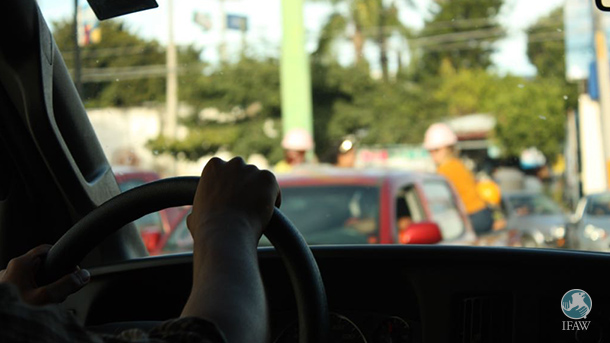 When we arrived at the counter of Aeromexico for our flight to Mexico City, we noticed that the staff was trying to sort something out in whispers. After a few minutes, they told us that because we were going to assist animals in need, our fees for the extra luggage would be waived. I wanted to cry, I was deeply moved, is not every day that veterinary assistance is given high importance. 
We drove with our local partner, Coco's Animal Welfare to isolated communities that were severely affected by the earthquake in the State of Morelos.
We started our journey early the next day to get supplies and hit the jammed roads. The goal was to establish a route to the communities we plan to assess in collaboration and coordination with a coalition of NGOs called "Ayudemos a Mexico" of which IFAW is part, in order to avoid duplication of efforts and be the most helpful we can be.
What normally would have been very busy streets were almost empty. On our way out to Morelos, we found people holding signs saying not to honk the horn or make noise; they were clearly trying to listen for sounds made by survivors under the rubble…. My heart wrenched.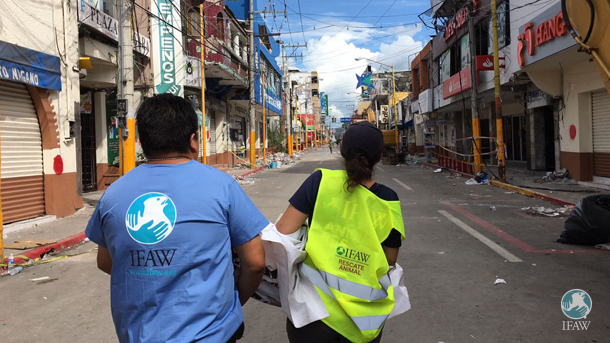 We stopped in several stores to buy all of the things we needed. Fortunately, there were many donations of wet food that we took with us, from a veterinary clinic – one of the best in Mexico City – who also offered the little space they had at reception so people could drop donations for the animals in need.  Later we finally arrived where the rest of the team was, and we discussed the best course of action and the best use of our resources.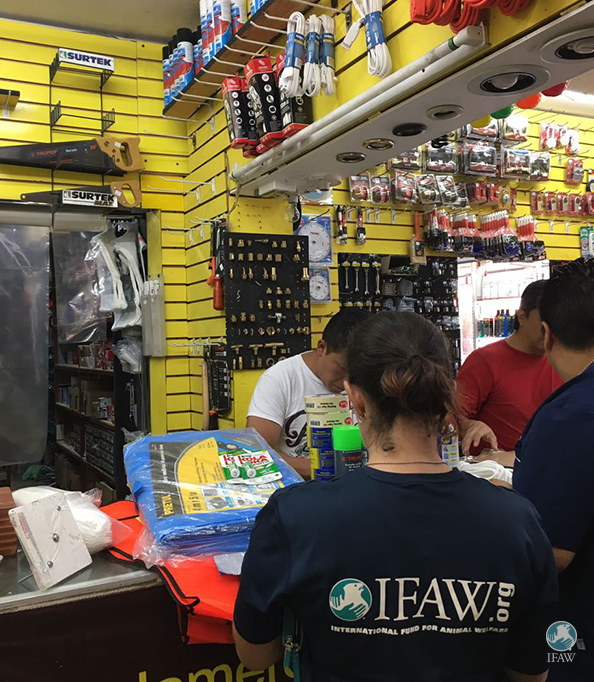 When we met Lupita, she was losing hope that she'd ever see her beloved cat Canelita again. Her house had collapsed days ago and Canelita was terrified – she was not coming down from her perch. As the hours and days went on, Lupita heard Canelita's meows less and less… she feared the worst. In times of chaos, the comfort provided by companion animals is unmatched – we knew we had to help.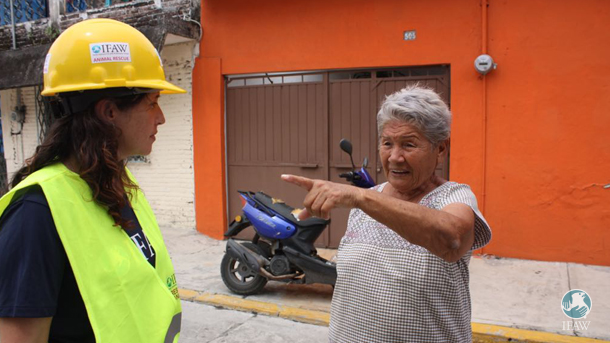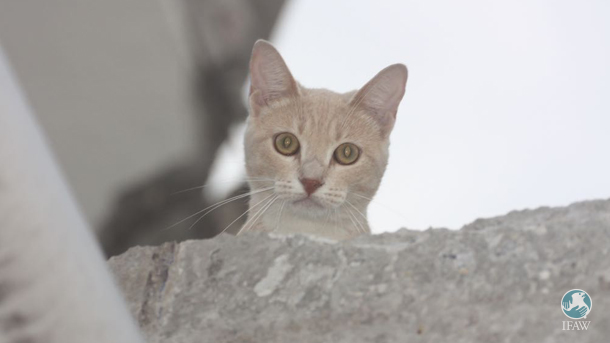 After the safety of the structure was assessed, our team moved in. We worked to safely climb as close to Canelita's hiding perch as we could and set a humane trap baited with some tuna – Canelita's favorite – and hoped for the best.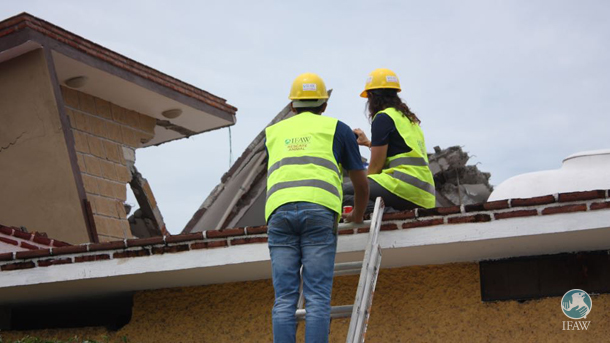 After what felt like hours for us (and probably days for Lupita) Canelita climbed into the cage – one step closer to being back with her family! Our team safely climbed back to ground level, Canelita in hand, where an excited owner awaited. Lupita was elated and we were humbled to be able to provide them both with a moment of comfort and happiness in the midst of so much loss.
Check back here to read updates from the field. To make an emergency gift to support our rescue work in Mexico and everywhere we're needed, donate with the button below. 
–EF

GD Star Rating
loading...
Article source: IFAW