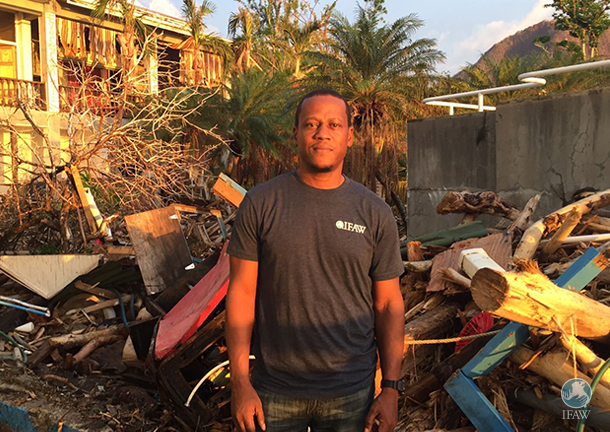 It has been an excruciating month for me since Hurricane Maria slammed my home island of Dominica. There was almost no information coming out in the first few days after the disaster. I couldn't reach my family. Finally, as connections began to be re-established, the worst I could imagine was soon confirmed. People and animals were dead. Homes were destroyed. Power lines had toppled.
My passion for animal welfare and conservation began on Dominica in the late 1980s. My first job out of high school was with the Department of Forestry, Wildlife and Parks Division. It was there, hiking through the mountainous forests of Dominica, working in wildlife and forest protection, that I came to truly understand how special my homeland is. As a child, I took for granted all of the birds, turtles, and lizards I saw every day. As I learned of how unique so many of Dominica's species are, however, I grew to appreciate them so much more.
Dominica is the only place in the world where imperial amazon and red necked amazon parrots make their homes. These parrots are incredibly special to Dominicans – the imperial parrot is on our national flag, and the highest civilian award is called the Sisserou, named after our natural heritage and beloved bird.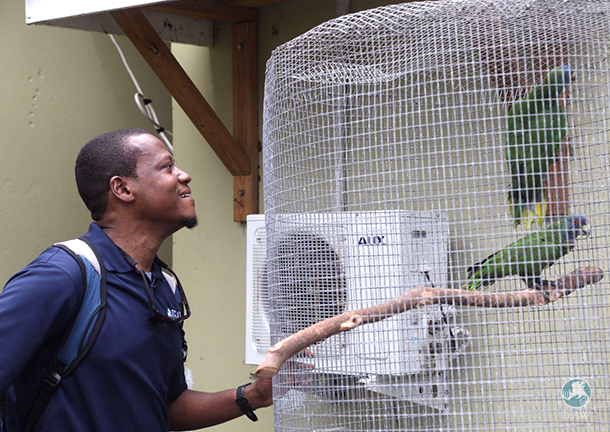 Now, after Hurricane Maria destroyed so much of the forests that I love, these birds are in serious danger.
Thankfully a team of IFAW's expert disaster responders has landed in the port of Roseau, armed with thousands of pounds of relief supplies, including specially-prepared parrot food, to help the animals on the island. The team is there to provide much needed support to the government and local organizations that are doing amazing work to provide relief to wildlife and community animals.
Our help continues decades of work done in partnership with island authorities, working to conserve whales and sea turtles, and to improve the health and wellbeing of Dominica's roaming dogs. In fact, IFAW was one of the pioneer organizations – through our research vessel, the Song of the Whale – to conduct a full survey of the marine mammals that make their home off the coast of the island. We helped to establish CARIBWHALE, the Caribbean Association of Whale and Dolphin Watching Operators.
This week, I am joining our responders already on the island and working to help as much as I can. It's with a mix of excitement and trepidation that I return home. I want to help, but am also afraid to face the sheer devastation I know will greet me.
We will continue to post updates here as our team assesses the situation and provides relief for the community animals and wildlife of Dominica. Please check back soon.
— KA

GD Star Rating
loading...
Article source: IFAW