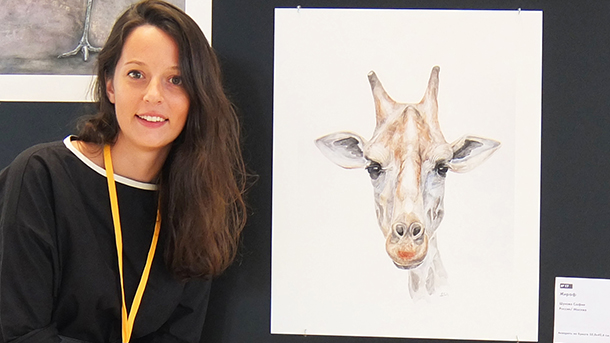 Last September, IFAW brought together 34 young conservation leaders and CITES decision makers in the first ever Youth Forum for People and Wildlife. The future is dire for endangered species, and IFAW values extending the conservation conversation beyond groups that only include seasoned scientists.
We need "all hands on deck" to save endangered species.
IFAW brought together young people with diverse paths ahead of them: from field rangers and wildlife scientists to business owners, educators, and artists. The enthusiasm and fresh perspectives of these young delegates is the life breath of future wildlife conservation efforts worldwide.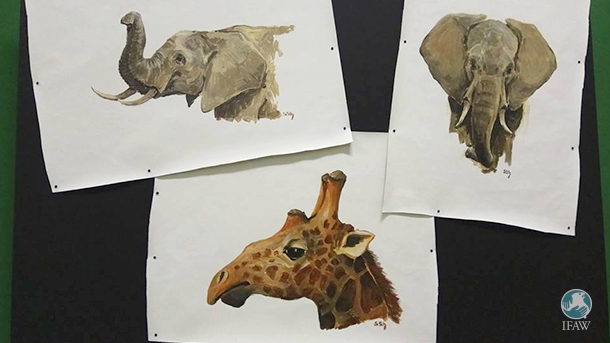 One of the finalists and virtual forum participants, Sofiya Shukhova, is a Russian-native wildlife artist. Sofiya started painting endangered species while she was traveling around Southeast Asia after finishing architecture school. In her travels, she aimed to find herself and her path, and what she found was that she wanted to spread the message of wildlife conservation through art. 
When asked why she paints animals, Shukhova explained, "Despite the fact that I paint many endangered animals, I also paint portraits of least concern species, as I strongly believe that people have to care about all animals without waiting for them to be listed as endangered species." Whether featuring high-profile animals like the rhino or giraffe, or more common backyard visitors like the Spotted Whistling Duck, her portraits combine detail and personality to create striking pieces that bring us just a little closer to the wildlife we need to protect.
IFAW paves the way for young conservationists.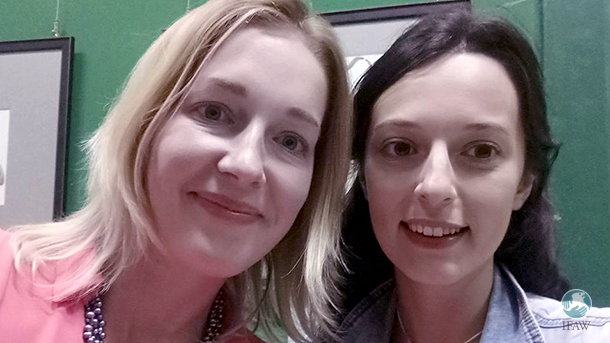 IFAW's Youth Forum for People and Wildlife gave Shukhova the chance to engage with other young conservationists, eventually leading her to join the Youth for Wildlife Conservation network (Y4WC), which started at IFAW's Youth Forum. Now, her meticulously crafted wildlife portraits are on exhibit at the Zoological Museum of Moscow University, and Shukhova herself is working for the Animal Concerns Research and Education Society (ACRES) in Singapore. "So," she explains, "I am not only engaged in wildlife conservation through engaging the public via art, but also by working full-time at a local NGO."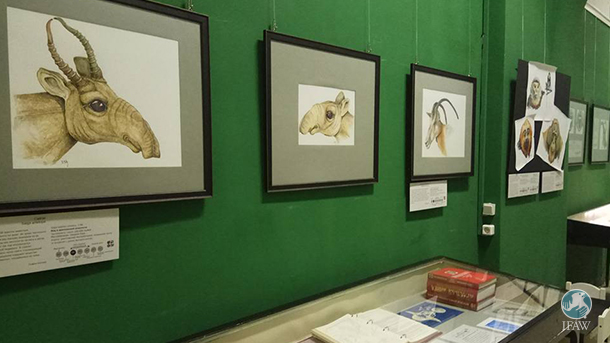 As for her future plans, Shukhova is keeping her mind open to possibilities including further travel, learning, and sharing her message. Her motives are straightforward: "My main aim is not to achieve something for myself, but for the wildlife" – a worthy sentiment from one of IFAW's youth delegates, and the future of wildlife conservation.
You can learn more about Sofiya's artwork at: https://www.shukhova.com
— EZ
GD Star Rating
loading...
Article source: IFAW